Research shows us that most of us are confused by 'units' or 'standard drinks'. Is this a glass of wine? if so how big and what degree alcohol?
A unit in the UK is 8g or 1cl of alcohol. Use the links to the unit calculators below to find out the number of units in your favourite drinks.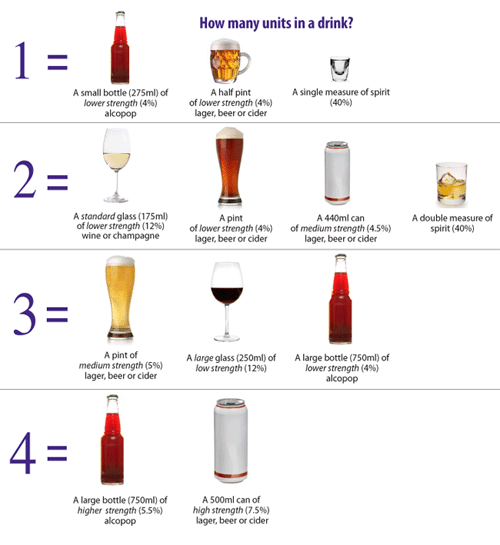 Government advice on sensible drinking for adults
Who do the guidelines apply to?
The daily government guidelines do not apply to young people who have not reached physical maturity, people with conditions which may be affected by alcohol, such as high blood pressure, or who those are taking medications that do not combine well with alcohol, who should consult their G.P. for guidance.